Its the post that no one asked for but that your getting anyway!
The name of the game for March was making a dent in the comics and graphic novels in my collection.
Ok Team! Lets get a run down of what I read and how I felt.
The Bear and the Nightingale by Katherine Arden: I started this one in Feb and finished it in early March. I was completely sucked in and only really stopped reading when I got super spooked in some of the later chapters. I really enjoy fairy tales and folk takes and was delighted to get some insights into stories of the Russian variety. I was also really interested in the way the church was portrayed, not as the enemy, but as deceived.                      4.5 Honey Cakes out of 5.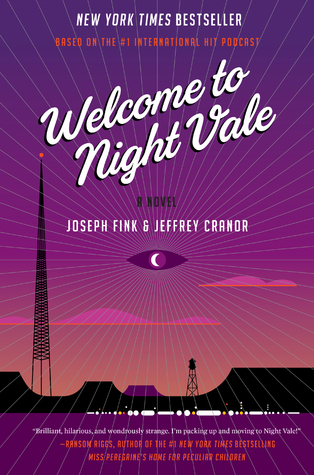 Welcome to Night Vale by Joseph Fink and Jeffery Cranor: I had such high hopes. I really love the Welcome to Night Vale podcast. Cecil and Carlos are my OTP and I am all about the episodic randomness that pulls together into a beautiful surprise. Unfortunately I just didn't feel connected to either of the main characters. Neither Jackie or Diane really drew me in, and I was honestly much more interested in learning more about Josh or Old Woman Josie and the Erica's. I did listen to this on audiobook, which is the only reason this got a 3 rather than a 2.
3 Flamingos out of 5.
Archie Vol 2 by Mark Waid: I've really been enjoying the re-emergence of the Riverdale fandom. Archie himself has never been a favourite character, lets be real, he's a total jerk. I'm here for Betty and Jughead and Dilton and Ethel. I'm not sure if I'm going to keep going with the next volume, not because I don't like these last two volumes, but because I just don't like Archie enough to keep investing $20 into these.
3 Fickle Redheads out of 5.
Jughead Vol 1 by Chip Zdarsky: This is what we are here for!! Juggie has always been my fav. He was snarky and sarcastic and just not about that date life. This first volume paid hommage to the classic Jughead stories and it made me so incredibly happy. Can we also talk for a moment about Juggie being asexual? As someone who identifies as demi, I'm all about this. Its only dropped in passing, but I'm happy they did it this way rather than making it a big production.
4 Burgers out of 5.
Amulet Vol 6 and 7 by Kazu Kibuishi: I've been working my way through this series and have been liking it quite a bit so far. The only issue I've had so far is that the story can be hard to follow at times. I've found myself needing to go back and reread sections, and in more then a couple cases, feel parts of the story are skipped over and we are expected to fill in the gaps. Its a very interesting fantasy story with a delightful mix of mechs and sci-fi.
3 Robot Houses out of 4.
Chupacabras Song by Jim C. Hines: I have weird feelings about this one. I love Jim C. Hines. He is a phenomenal writer. I have loved everything I've read from him. Sure it can occasionally be a little fan servicey, but heck, you do you Jim. I had to read this tiny short story 4 times before I got a solid idea of what was going on. I'm not sure if I just wasn't in the right headspace for the story, or if it just wasn't up to Mr. Hines usual calibre , but this one wasn't for me.
3 Magic Vet Assistants out of 5.
Jughead Vol 2 by Chip Zdarsky: Yes, just Yes. 100x yes. This volume was perfect, it was everything I wanted and more.  We get more Juggie, being Juggie, this time in less episodic and more slice of life story telling. Which is what I live for. We get to see Juggie interacting with his friends, and going on a date, which is a beautiful thing. That Juggie is ace is further developed in this volume and it truly gave me life. One of the things I found myself enjoying more than I thought were the interatctions between Archie and Jughead, where we explore how friendships change over time, and it was really delicately done.
5 Burger Women out of 5.
B
atgirl Vol 1 and Vol 2. by Cameron Stewart: I don't know team, maybe Batgirl just isn't for me. Batwoman? Yes, always Yes. Batgirl… Meh. I had a really hard time with this one. I don't know if its because despite this being a Volume 1 and 2 there is a tonne of back story that is hinted at rather then explained. I don't think the story is inherently bad, it was just not an ideal jumping in point. I also found our main character to be rather dislikable over all. I'm down with flawed characters, and that your protagonist doesn't have to be a nice person. I honestly just find her more annoying than anything.
3 Needy Batgirls out of 5.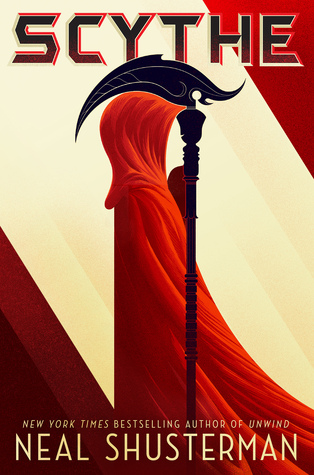 Scythe by Neal Shusterman: I need to stop trying to describe Neal Shusterman books to my friends. They can tell by my face how excited about them I am, but the content is so dark, and psychologically messed up that my friends become concerned. Scythe was absolutely phenomenal and I would 100% recommend. I will do a full on review of this one. I love it too much not to. Long Story Short: World without death gives two teens a license to kill.
5 out of 5 Flamethrowers
Angel Catbird by Margaret Atwood: I might have been mildly disappointed by Welcome to Night Vale, but that honestly is nothing in comparison to Angel Catbird. This thing was a monstrosity. Maybe it was intended to be one of those its "so bad its good" cult comics, but it blew past that and exploded into 3 years of unchanged kitty litter. Margaret Atwood has written a couple of my favourite books, and even though I had seen pretty brutal reviews for it, I wanted to give Ms Atwood the benefit of the doubt. This was a wrong choice. The art was good, but the dialogue was juvenile and story went from 0-60-300 in a matter of panels. The only reason my Goodreads says 1 star is because there is no option to give 0 and still give a rating.
0 Creepy Half Rat Harems out of 5
Thats it team. It was a pretty wild ride. I had some really amazing reads this month, and more then and a few disappointing reads. Heres to April and a beautiful new month of reading.